Add Now! Facebook.com/ilovetray
See Complete Music Discography T.R.A.Y. Visit Facebook Travell Rhythm And You Biography: Hip hop/Rap music began as a platform for frie...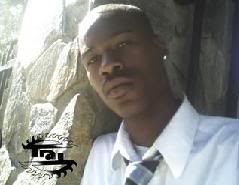 See Complete Music Discography
T.R.A.Y.
Visit Facebook
Travell Rhythm And You
Biography:
Hip hop/Rap music began as a platform for friendly competition and the expression of artistic creativity. Over the years it has sadly become a who's who and mega capitalistic popularity battle. It no longer fosters the freedom of expression, creativity, and diversity it had in the days of its prime. As a direct result for the past 5 years jip hop has seen a tremendous drop in sales as many artists try to replicate the faulty songs promoted on commercial radio. These musicians sell out to make a quick buck at the expense of the true hip-hop/rap community. Artists of today's generation are no longer challenged to create original material, instead they have nurtured the ring tone sing along hits the public has now become accustomed to. While this has made millions of dollars for the major music companies involved, it has turned the industry into a pool of one hit wonders making half-hearted attempts at commercial success...
-------> INSERT T.R.A.Y.
T.R.A.Y. aka Travell Adams was born December 10, 1985 in Saginaw Michigan. At the age of 7 he moved to Cincinnati, Ohio where he first fell in love with visual art, poetry, and music. He started listening to hip hop, and became inspired to write when his friend Brian Lyons gave him Eminem's "Slim Shady LP" Already a published poet and author, Travell became obsessed with the idea turning his poetry into rap songs.
Travell attended high school at The School for Creative And Performing Arts (As seen on the MTV Show "Taking the Stage") and would spend countless hours writing in his notebook. Then one day a group of friends persuaded him to join their daily rap ciphers in the school's cafeteria. The young audience soon was amazed by the clever wordplay, creativity, and lyrics presented in Travell's material. As word of his lyrical finesse spread around the school those lunchroom ciphers became daily performances. His nickname Tray, began to ring bells though he had no official stage name. Pretty soon Tray found himself winning dozens of rap battles, and competitions around the city.
It was clear then that Tray's talent set him aside from a multitude of artists. As many fans have said his lyrical talent can be compared to the likes of music heavyweights Jay-z, Eminem, and Lil Wayne. Studying Webster's dictionaries, thesauruses, many rhyme dictionaries Tray focused on the art of story telling through music, but could articulate himself in a way that made everyone able to relate. In 2003, after the murder of long-time friend Brian Lyons, Tray completely shut down, and went on a music hiatus for about 2 years. He decided to go to college and study for a career in real estate to create his own real estate company. However the music bug continued to bite. The entertainer needed an emotional outlet, and by late 2006 he was back in the studio with a new persona. He took his nickname Tray and made it into an acronym for "Travell Rhythm And You" to symbolize the relationship between himself, music, and the world.
Early in 2007, T.R.A.Y hooked up with a friend from high school to produce his very first recorded single track. "I Know" which later became a fan favorite, and was placed on the UOV1 LP as a bonus track. The song got excellent reviews and sparked major interest. After turning down deals from several record labels, and being advised by industry pros T.R.A.Y. started his own music label and publishing company.
At the beginning of 2008 T.R.A.Y. moved to Los Angeles, California to record his debut solo album "So Midwest Hollywood", and finishing the LP marked a pivotal moment for the artist and his career. So Midwest Hollywood sparked an onslaught of radio play, 1000's of downloads, and a fan base that currently spans from the U.S. to Europe. T.R.A.Y. dreams of returning the hip-hop/rap community back to a place where artists are celebrated for their pure talent and creativity. Look for this up and coming star to change the face of hip-hop, and become a major player in music period.
See Complete Music Discography