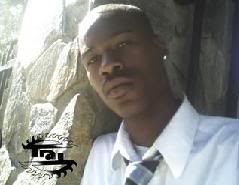 Last week it was announced that T.R.A.Y. aka Travell Rhythm And You has finally launched an official fan blog. So much commotion has surrounded the site that it has gathered its own nickname "Everything T.R.A.Y."
The url is:
iLoveTRAY
Everything you ever needed to know about Travell can be found at one place. The new blog now includes Lyrics, Mixtapes, Songs, and Videos. Download everything FREE including his new "Hit List" mixtape which has now exceeded over 8,000 downloads! Also there is a special treat for all viewers; a look at one of Travell's unique hidden talent.
(Hidden Talent)
The blog will be continually updated with new information, photos, and content as T.R.A.Y. is currently recording on his 5th mixtape.